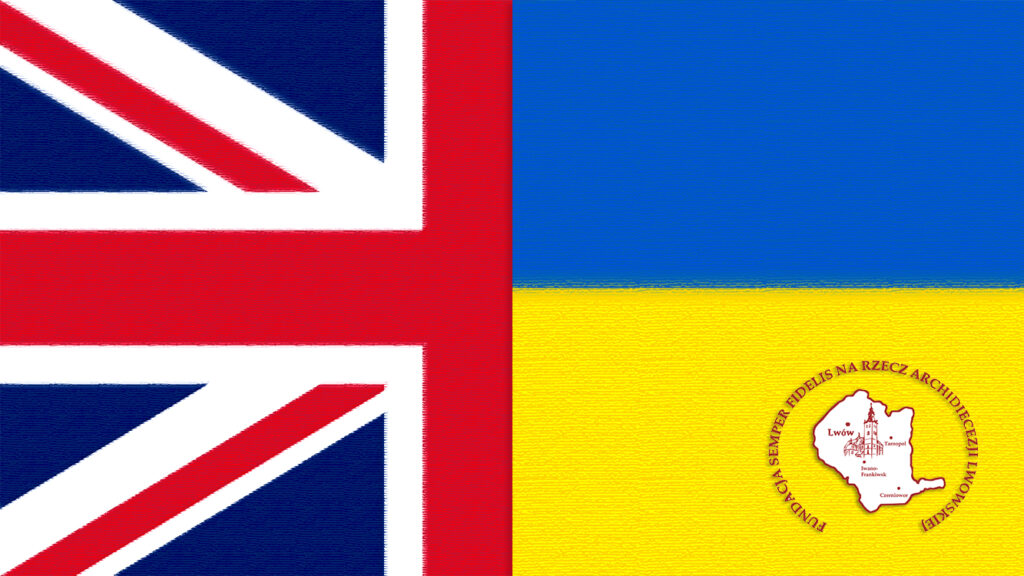 Support for Ukraine
6 marca, 2022
The Semper Fidelis Foundation for the Lviv Archdiocese, located in Łańcut, accepts donations to help residents, including those who lived in the Lviv Archdiocese.
The post is expression of solidarity with Poles living next to the eastern border and with their neighbors.
We collect funds for a separate sub-account of the foundation by Bank Pekao S.A.
Account number in PLN with the note "donation for OPP – help for Ukraine"
10 1240 4751 1111 0010 8657 0263
For payments in USD:
Account (IBAN): PL 86 1240 4751 1787 0010 9390 0790
For payments in EUR:
Account (IBAN): PL 22 1240 2643 1978 0010 6009 6271
Other data for the transfer
Owner Name:
SEMPER FIDELIS FOUNDATION for the Archdiocese of Lviv,
37-100 Łańcut, ul. Cetnarski 33,
SWIFT code PKOPPLPWXXX
Account (IBAN) run by Bank Pekao S.A. (O / Rzeszów, ul. Juliusza Słowackiego 5, 35-060 Rzeszów)
Transfer with the annotation "donation to the Public Benefit Organization (OPP) – help Ukraine